Tony Williams ACIB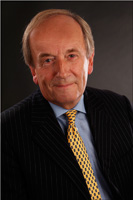 Ex Lloyds Bank with a wide range of experience that comes from 35 years in traditional British banking.
After retirement formed Wessex Ventures which has evolved to become a multi discipline financial/strategic support group. A member of the Arab Bankers Association and represents City brokers and corporate advisors Beaumont Cornish Limited in the south of England.
T: +44 (0) 7768 703809
Tim Mynott MA FCA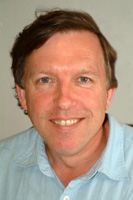 Ex KPMG in London and Johannesburg. Main board Finance Director of successful commercial organisations in several sectors.
Experienced in a diverse range of financial transactions, as well as best practice in business financial operations. Specialises in delivering Business Plans to assist capital raising, plus co-ordinating acquisitions and sales of small companies in many sectors.
John Sandon-Allum
Trained by the Royal Navy as an engineer John left the service for a career within the telecommunications and electronics arena.
After working for a number of high profile companies he co-founded Voice Integrated Products Ltd in 1991 which soon became a major player in voice technology within the telecoms industry. The company was sold in 2006. Since then he has been involved with many new businesses as a mentor and sometimes investor. He is also a volunteer mentor for Dormen (Dorset Mentoring services). John's experience covers Management, Sales and Marketing and Business Planning.
Contact: +44 (0)7774 216428
Andy Anderson
Having initailly started his working life in the sports industry Andy has set up and managed a number of ecommerce businesses over the past 10 years.
Andy's main experience lies in all aspects of starting up and running an online business from creating mobile apps and websites to online marketing. In 2011 Andy was part of a team of three to launch Tablish Ltd which specialises in creating mobile applications for the publishing industry.